How to Take Your Best Selfie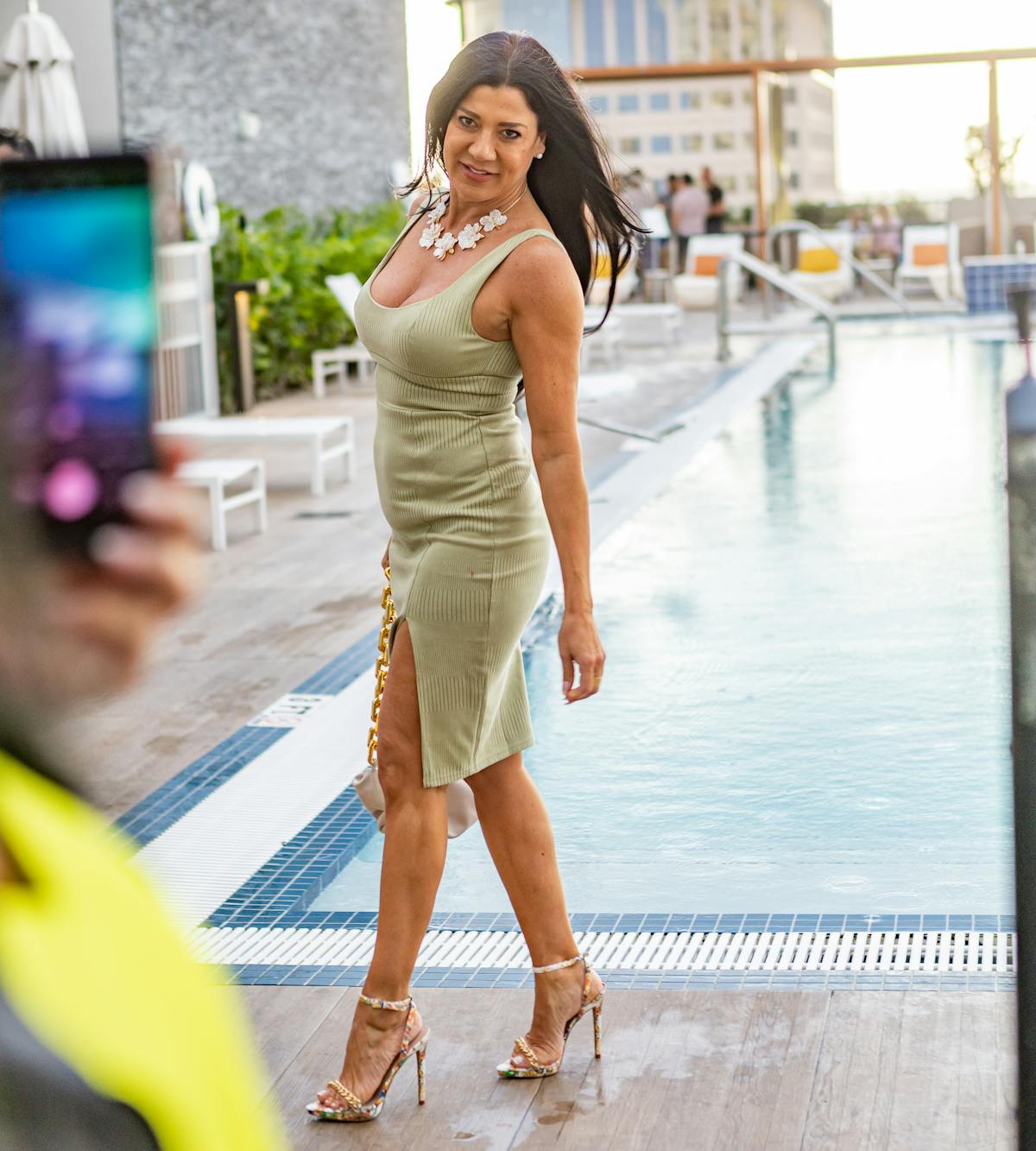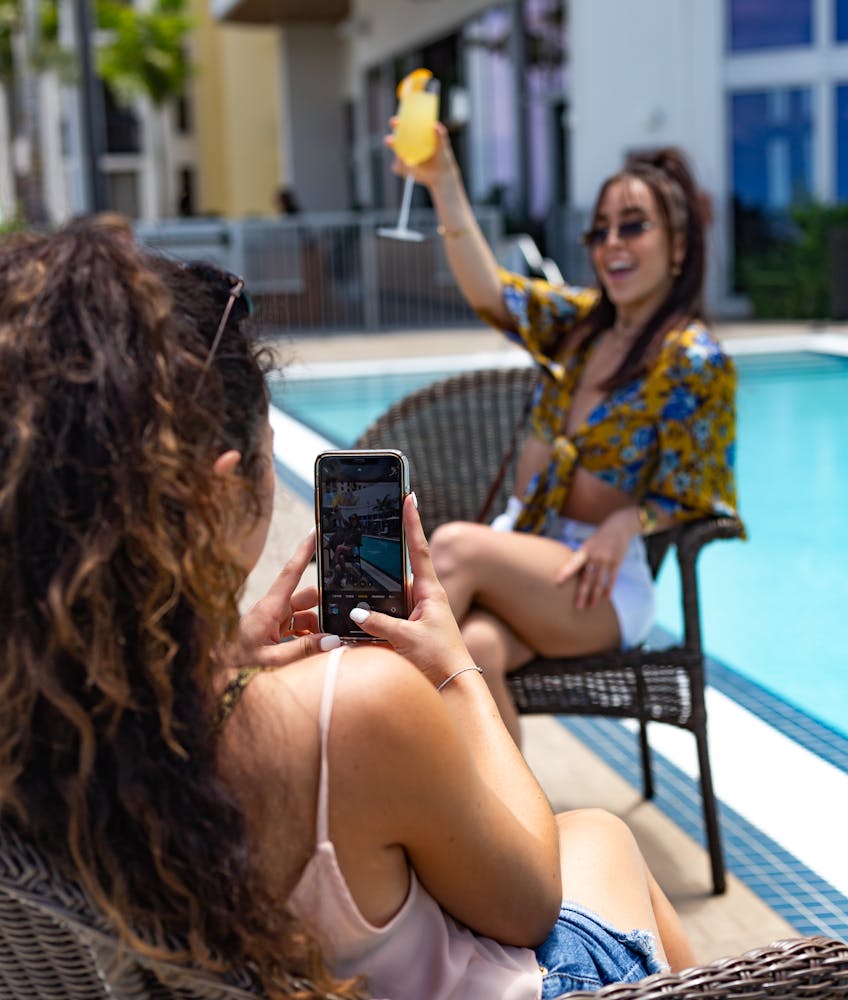 Feeling the weekend (or weekday happy hour) vibes and want to share it? Whether you want to document the memory, love how you look that particular day or night or want to share it with friends - we're sharing a few top tips on how to take your best selfie.
Look at your previous selfies. Look through the selfies you've taken in the past, and observe them. You might find 1-3 out of hundreds (or thousands) that you really LOVE. Why? Taking selfies isn't easy - there are so many factors - the right lighting, angle, setting, and photo filters. Once you've looked through all of your previous selfies, figure out why you like your top 3 (was if the angle or the lighting?).

Focus on the angle. As a rule of thumb, keep your chin down, and the camera up. When you're taking a selfie, the bottom of the phone should be at your eye level. As you take some sample selfies, you may discover you prefer turning your head just slightly to the right or left. Most people look their best with just a slight angle. Figure out your favorite side.

Lighting - it's all about the lighting. Lighting can either make or break your selfie. During the day, you can rely on natural light to do the trick - move toward the light! At night, that can be a little more challenging, but we've got your covered. The Quiaya Rechargeable Selfie Ring Light is small, easy and portable. Pop it in your purse and bust it out for a nighttime selfie.

Curate your favorite apps and filters. There are tons of filters on your phone, on the platform itself, and additional apps you can bring in to a little extra airbrush effect, but this takes time. Take some sample selfies, and do some trial and error to find your favorite filters on your phone, the platforms, and even on other apps. VSCO and Perfect 365 are worthy of a look.

It's all about the background. When you're at Canopy by Hilton West Palm Beach Downtown, we have so many ideal selfie spots! If you want the ocean backdrop from the rooftop, poolside brunch vibes, yoga on the green, cabana life, or our "Hear no evil, see no evil" local artwork - Treehouse is your spot! All of these great shots (and we don't mean alcohol, but we have that too 😆) are waiting for you.
To provide even more inspiration, we're sharing a few perfect selfie spots you're sure to love when you come to visit!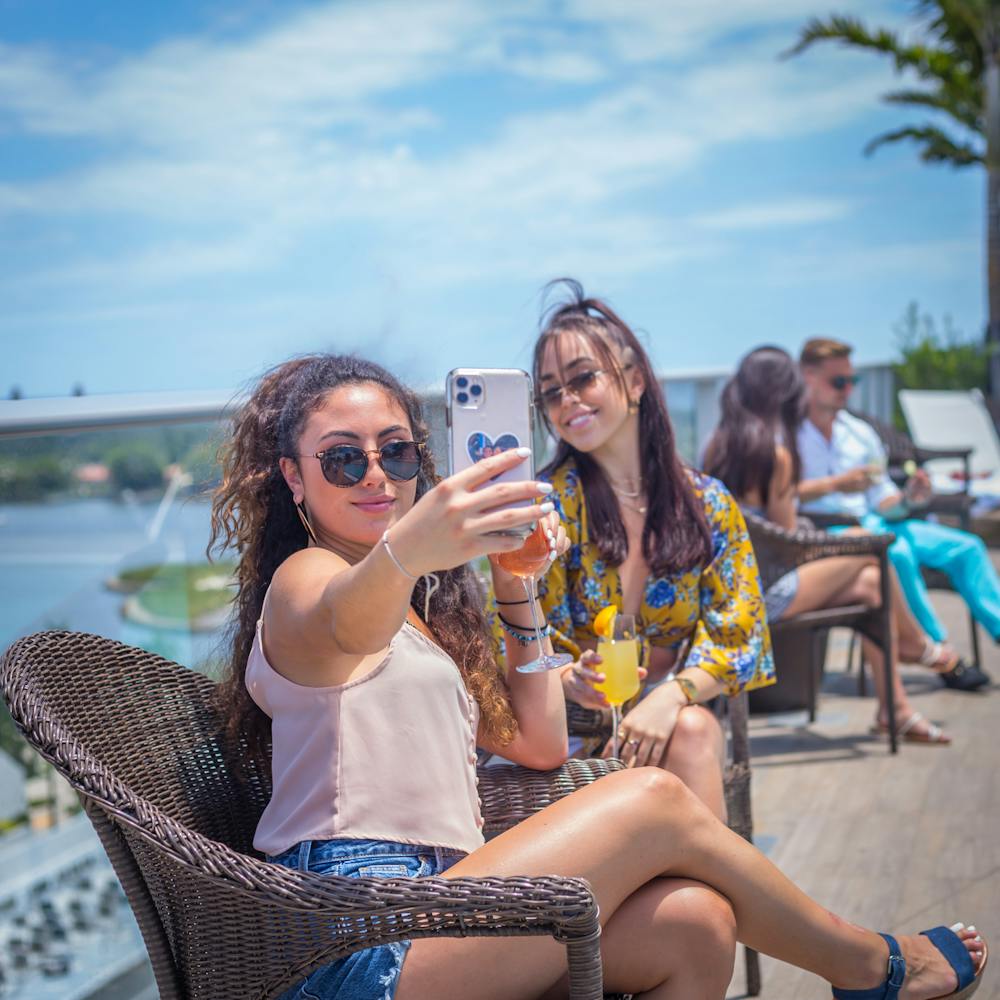 Treehouse at Canopy by Hilton West Palm Beach Downtown is located in Downtown West Palm Beach. Find us inside Canopy, a boutique hotel at 380 Trinity Pl, West Palm Beach, FL. Our 13th-floor rooftop restaurant and lounge feature panoramic views of Downtown and the ocean! Enjoy inspired dishes and handcrafted cocktails that will deliver delectable flavors in every bite. Sign up for monthly emails to stay in the loop of what's happening at Canopy. For even more Treehouse, follow us on Facebook and Instagram.