Host a Luxury Birthday Getaway in West Palm Beach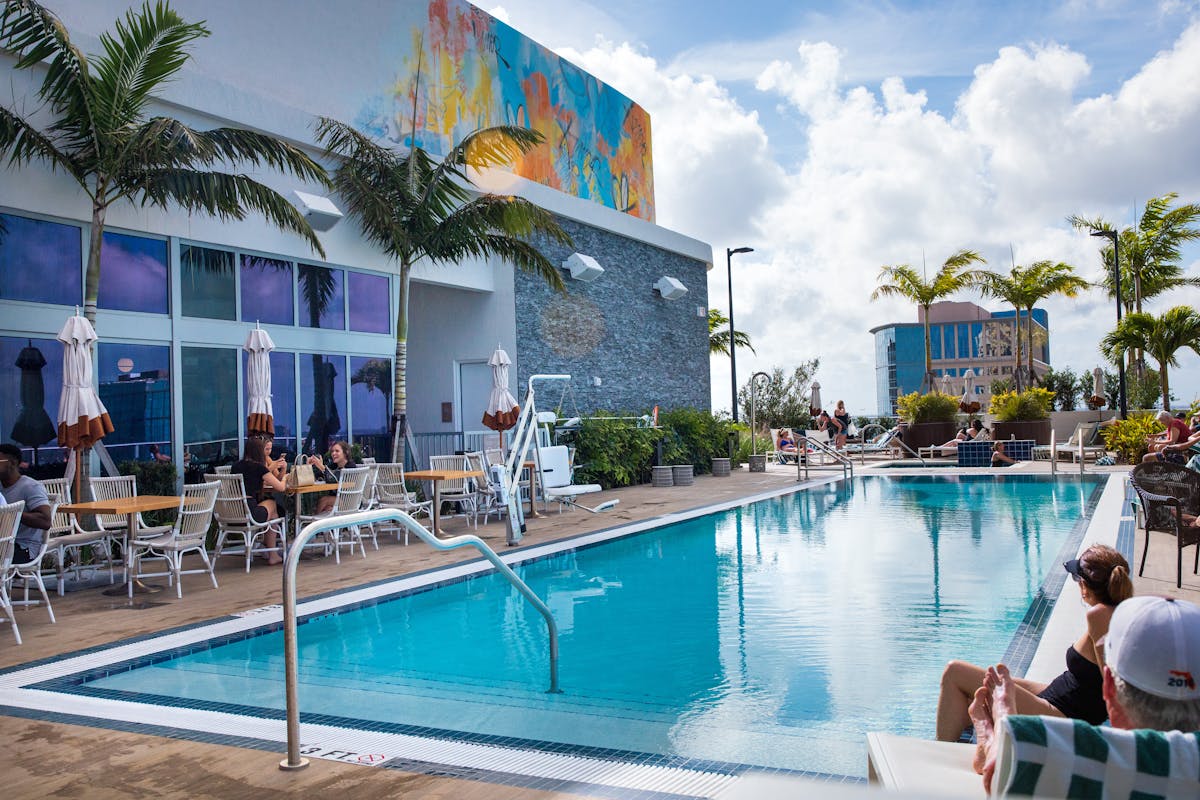 So, let's say you're planning a birthday getaway.....Canopy by Hilton- West Palm Beach is sure to be the perfect location to keep everyone in your crew entertained, especially the birthday guest of honor. Celebrating will come naturally - our craft coffee, artisanal baked goods, artfully displayed breakfast, locally focused beer and cocktails, fresh meals at any time of the day, and of course Treehouse, our rooftop bar with the most Instaworthy views of West Palm Beach.
Good Morning, West Palm Beach!
If you have the opportunity to book your stay over a weekend, rooftop yoga is a MUST before you head to brunch. We promise you will start your day with the most incredible views. Treehouse offers rooftop yoga classes every Saturday at 10 am. Find your peace and tranquility surrounded by the beauty of West Palm Beach. Make sure to reserve your spot here!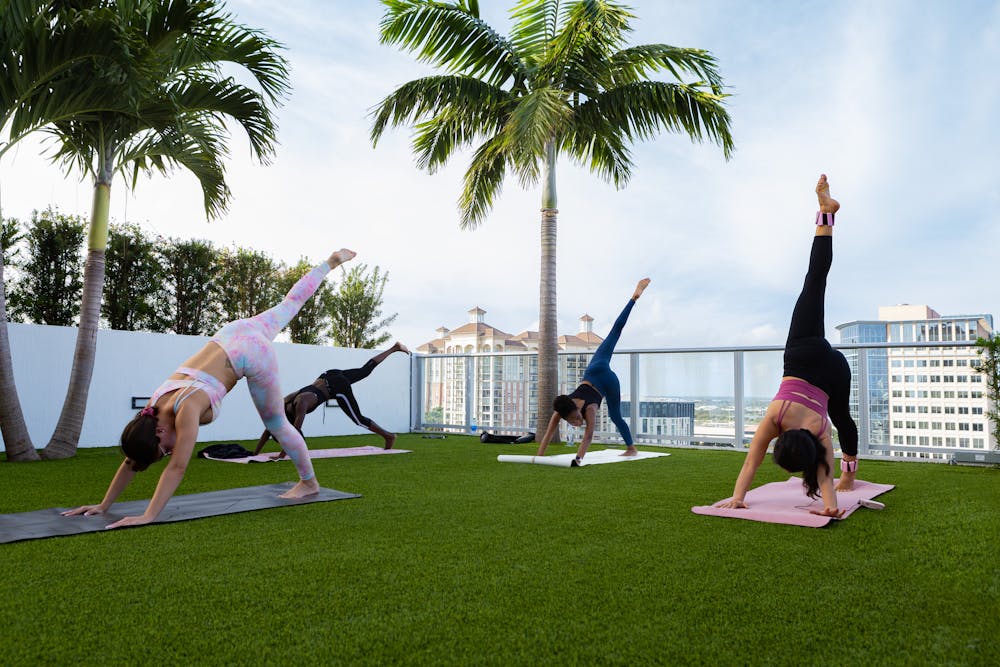 After freshening up, you'll follow the smell of fresh coffee lingering throughout the atrium originating from Banter. Here you'll find our favorite breakfast options with an artisanal twist. Choose between lobster eggs benedict, smoked salmon boards, blueberry granola pancakes, chicken apple sausage, smoothies, mimosas, and so much more. Their inspired meals are prepared with fresh and local ingredients.
Here Comes the Sun
After filling up on your favorite brunch choice, you may want to partake in some leisurely exercise in our rooftop pool or see what the city has to offer.Canopy by Hilton- West Palm Beach is located in the perfect location to stroll around downtown. West Palm Beach is the ideal location to celebrate a birthday by shopping at some of the area's swanky boutiques and local shops. We suggest making your way back to Banter for a quick lunch before getting ready for the last event of the birthday celebration later in the evening.
Life of the Party
The birthday getaways main event will take place at Treehouse. Here you will enjoy small plates and yes, even desserts for the birthday guest of honor. Soak in the rooftop views while watching the hustle and bustle of the city below. Choose to toast with handcrafted specialty cocktails, or a variety of wine and champagne that is available by the glass or bottle.
Treehouse at Canopy by Hilton- West Palm Beach is located in Downtown West Palm Beach. Find us inside Canopy, a boutique hotel at 380 Trinity Pl, West Palm Beach, FL. Our 13th-floor rooftop restaurant and lounge feature panoramic views of Downtown and the ocean! Enjoy inspired dishes and handcraft cocktails that will deliver delectable flavors in every bite.