Executive Chef Feature: Israel Rodriguez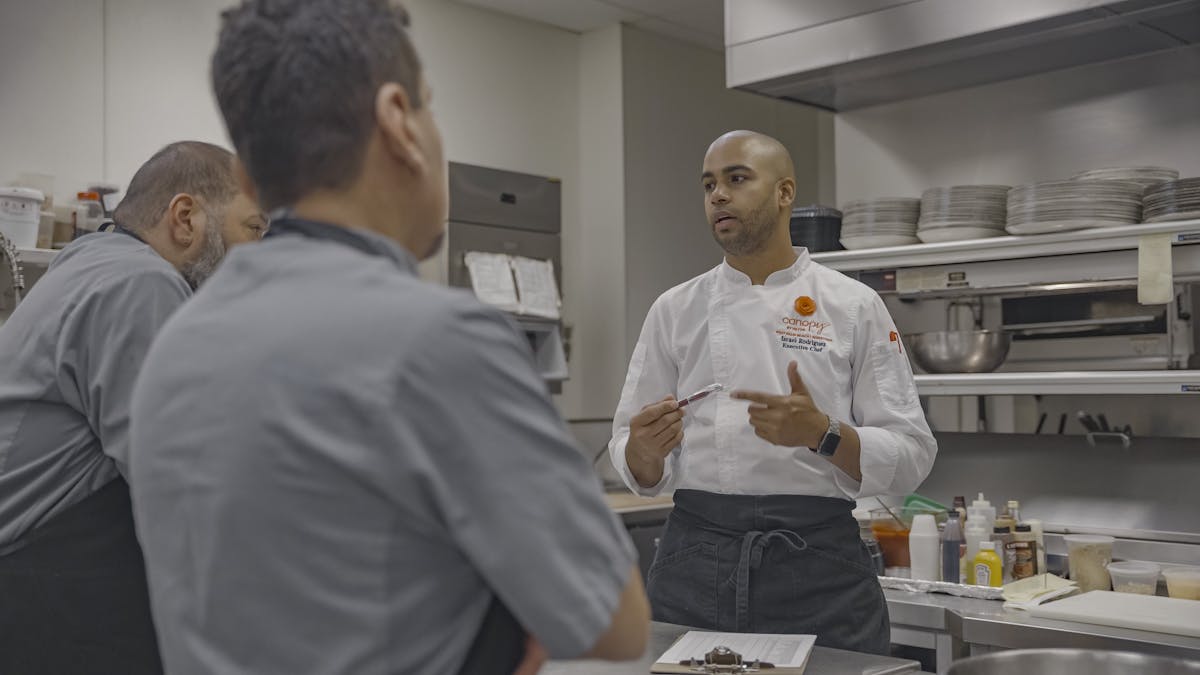 At Treehouse, you'll enjoy fresh, Florida Fusion style and shareable plates with ingredients sourced from local purveyors. They are all designed to be the perfect accompaniment to a fresh, hand-crafted cocktail. Enjoy it all while sitting thirteen stories up with unmatched views of Downtown West Palm Beach and the Atlantic Ocean.
Every single detail, from the thread count of our linens to the type of salt and pepper we use in our incredible dishes, has not been overlooked. In fact, it's done with intention. Our restaurant staff is no exception. We are incredibly proud to share a little about our Executive Chef, Israel Rodriguez.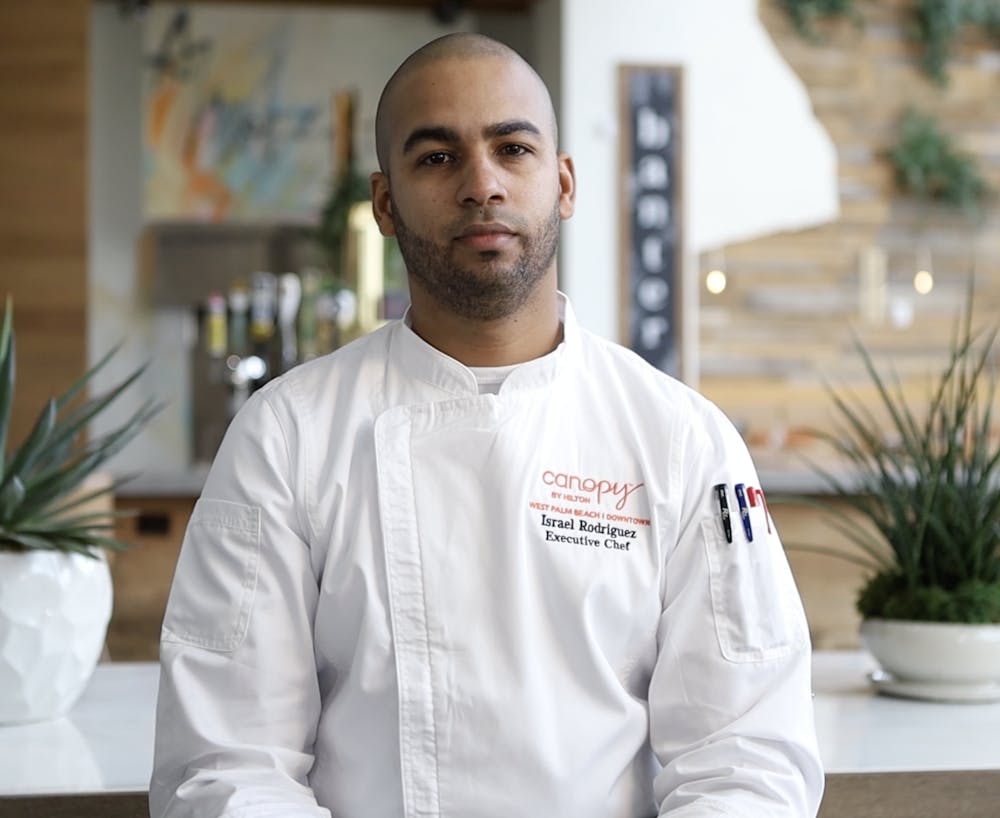 Chef Rodriguez is the Executive Chef at Canopy by Hilton - Downtown West Palm Beach. He dreamed of becoming a chef when he was young, and now it's a reality.
Chef Rodriguez takes great care in making sure every guest feels welcome and comfortable while they're dining at Canopy. He loves cooking, but he also loves when diners love their meals!
Chef Israel Rodriguez was born in Puerto Rico and studied at the Caribbean Culinary Institute of Puerto Rico. He grew up watching his mother cook, which really influenced his dream to become a chef. Currently, he has 16 years of professional experience and has worked in many kitchens. We are incredibly lucky to have him here in ours.
Rodriguez enjoys the West Palm Beach area because of all the new experiences and culture here. One of his favorite areas is downtown, with its bustling crowds, happy vibe, and great food. Being so close to the beach is a major draw for Rodriguez as he has always had a love for it.
Rodriguez is inspired by his surroundings at Canopy and the atmosphere that exists among the staff. "I love the concept that we have here," he says. "In this place, it's not your typical hotel restaurant where you are locked down to one style of food. We really get to play with all the different styles of food we want to do, while still respecting the integrity of each cuisine."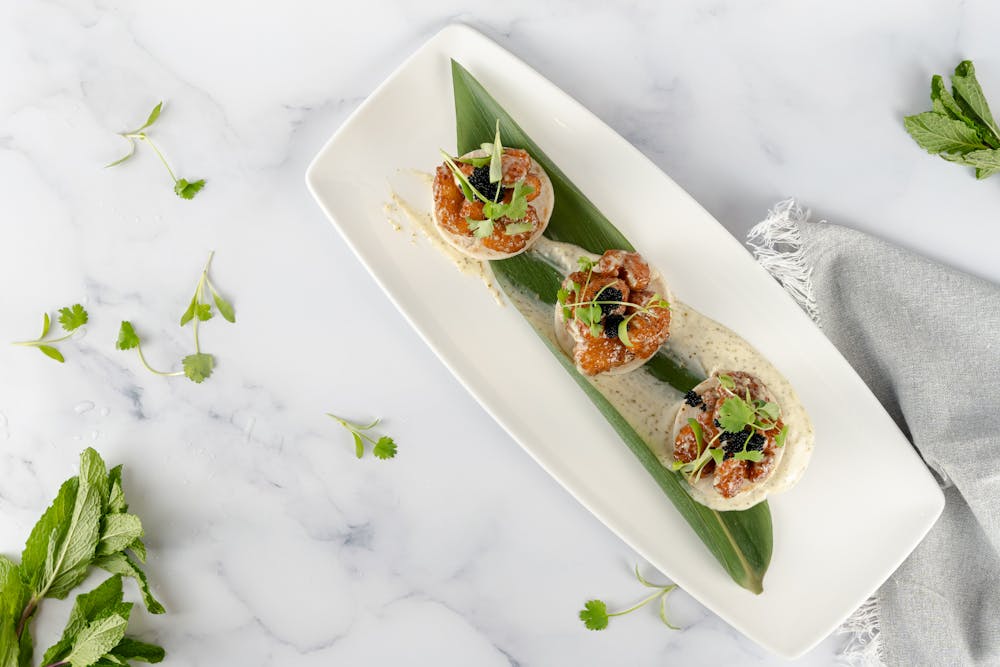 Treehouse at Canopy by Hilton- West Palm Beach is located in Downtown West Palm Beach. Find us inside Canopy, a boutique hotel at 380 Trinity Pl, West Palm Beach, FL. Our 13th-floor rooftop restaurant and lounge feature panoramic views of Downtown and the ocean! Enjoy inspired dishes and handcraft cocktails that will deliver delectable flavors in every bite. Sign up for monthly emails to stay in the loop of what's happening at Canopy. For even more Treehouse, follow us on Facebook and Instagram.