Celebrate Earth Day with us!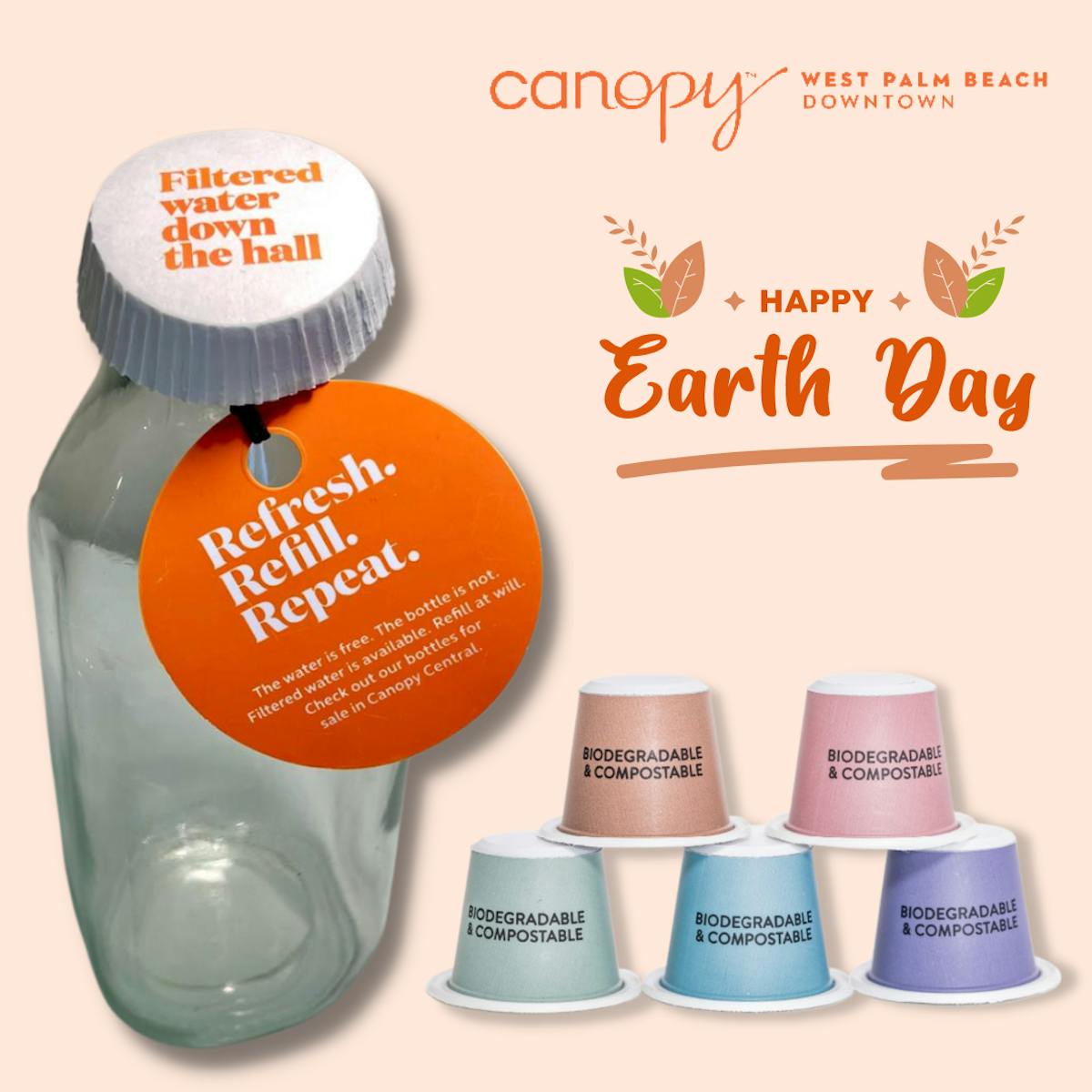 Canopy by Hilton West Palm Beach Downtown, the first Florida location of Hilton's lifestyle hotel brand is 100% plastic bottle and plastic straw-free. Guests have access to refillable water stations with glass cups and bottles on every floor of the hotel. These water stations have saved more than 24,312 plastic water bottles since the hotel opened in May 2020. Every room at Canopy offers biodegradable Nespresso pods. All capsules used are free from aluminum and plastics and are certified for industrial composting.
Treehouse and Banter give their costumers to-go containers and tableware that is made from 100% natural plant material, completely recyclable and compostable, contains NO chemicals or plastics, and is never bleached white. Paper and reusable straws replace plastic in all beverages at both restaurants.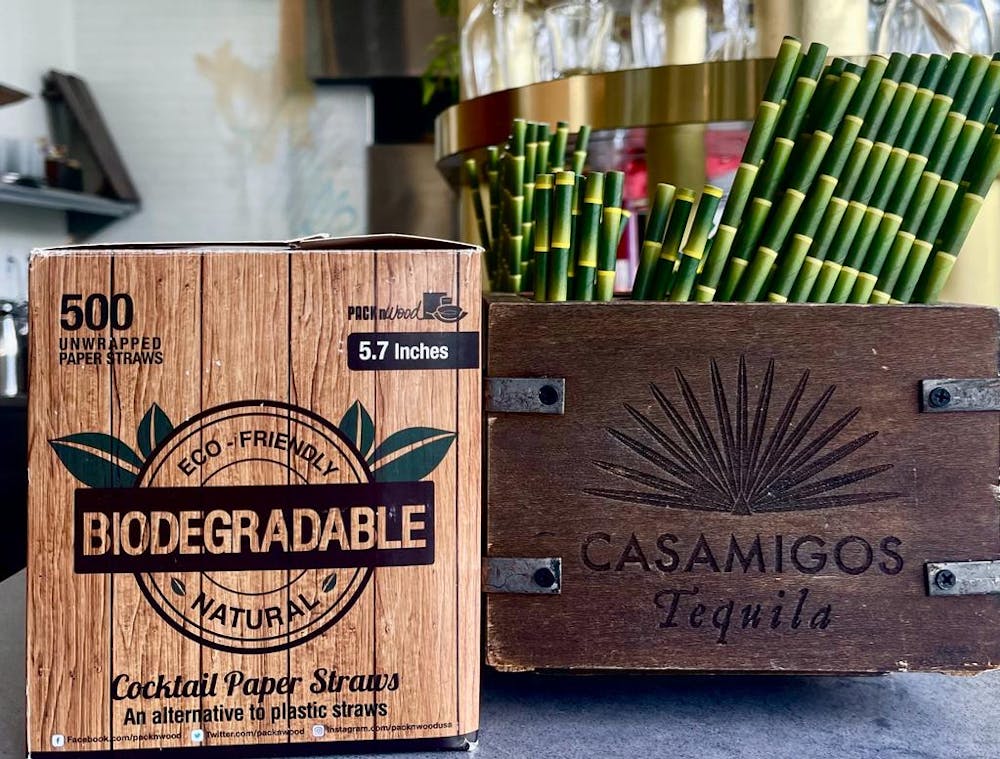 Chris Steele, the Chief Enthusiast of Canopy West Palm Beach, emphasizes that their green best-practices in maintenance, services, logistics, products, and supplies not only significantly reduce their environmental impact but also lead to increased brand loyalty. Their target guests are those who value added amenities, local expertise, and eco-friendly offerings, and they have observed a growing demand for these features among all types of travelers.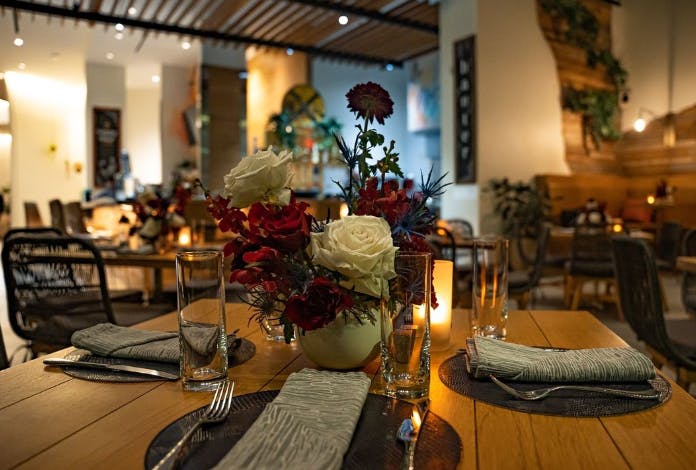 Canopy West Palm Beach will continue to reduce waste by using china glasses and plates, metal flatware and cloth napkins at both restaurants, instead of disposable products.
Both, Banter and Treehouse will have drinks specials to celebrate Earth Day!