Local Artists Create the Vibrant Energy of West Palm Beach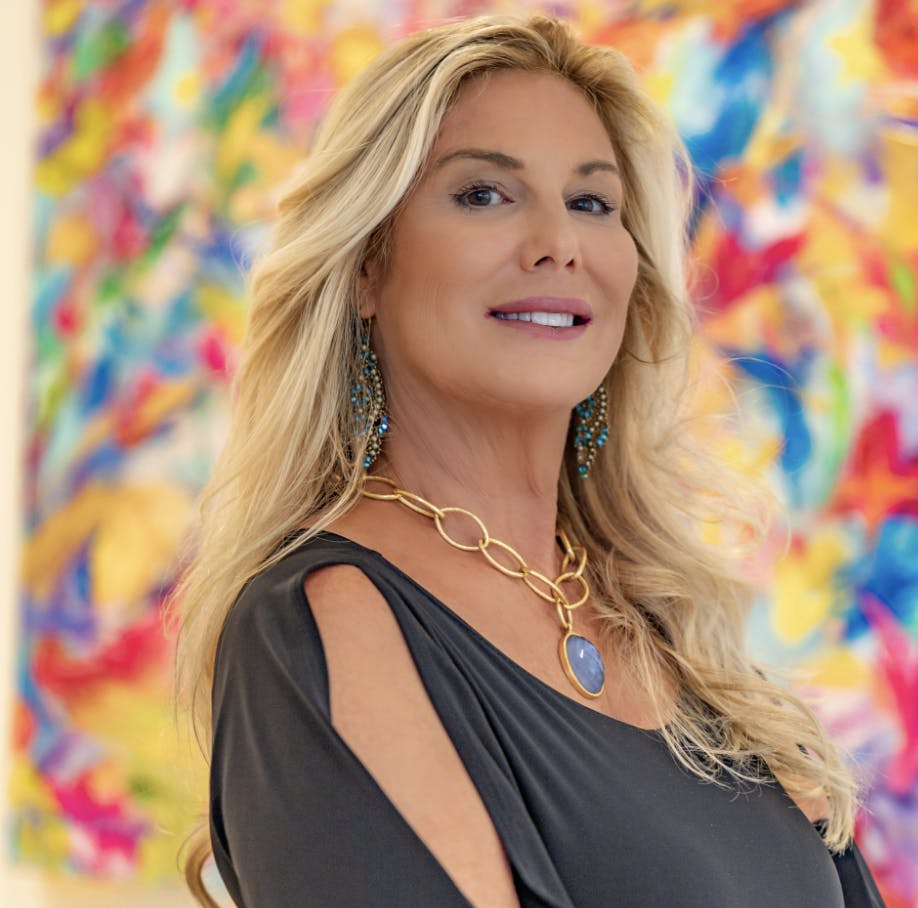 As you walk through the streets of Downtown West Palm Beach, you can't help but be moved by the rhythm of the city. Flowing with positive vibes and colorful art, WPB and the surrounding area inspires creativity.
Palm Beach is full of amazing artists, craftspeople, and small business owners! And at Canopy by Hilton, we love featuring their work and using their vibrant energy as inspiration for our design, decor, and restaurant menus.
Local artist, Carol Calicchio, creates stunning abstract floral paintings - highlighting the beauty that colors and textures create together. Carol's energetic work is displayed prominently on the second floor of Canopy.
As a Fairfield County native, Carol has been in the Palm Beach area for almost 20 years. "What I enjoy most about the Palm Beach area is the ocean. The beautiful city of Palm Beach, there is nothing like it! There is a lot of culture here - beautiful homes, restaurants, and shops, and the people are wonderful."
To create her striking pieces, Carol uses the Impasto Painting Technique, using layers of colorful paints to create texture and dimension on her canvas. For the White Hibiscus painting on display at Canopy, Carol used over 16 different shades of white, titanium, and lavender. It has a three-dimensional quality, building a sculpture on the canvas.
Treehouse takes the same fresh, innovative approach to the items created for our menus. Our fusion of Latin, Caribbean, and Floridian cuisines develops fabulous flavors on your plate. Our dishes feature local seafood and high-quality meats and ingredients for a memorable dining experience.
"I had the fish tacos. They were the best fish tacos I've ever had in my whole life. The rosé was amazing. I love the whole package here."
Located on the 13th floor of the Canopy by Hilton, Treehouse is the highest rooftop bar and restaurant in Downtown WPB. The fantastic cityscapes and dazzling sunsets make Treehouse the perfect place for inspiration for your next art piece.
"You just have to start - you just have to do it. Sign up for something or go to a local paint store to buy a canvas and paints - the basics. Get something that inspires you. Start off with a still life, a vase and flowers, and just make a gesture of what you can create."
Stop by Canopy to see Carol's work on display during the Midnight Flowers Art Show happening on December 8 at 6 pm on the second floor. Enjoy live music and delicious Wine and Charcuterie specials throughout the evening. Find more information about this free event here.
See more of Carol's inspiring work on social @carolcalicchioart.
Treehouse at Canopy by Hilton West Palm Beach is located in Downtown West Palm Beach. Find us inside Canopy, a boutique hotel at 380 Trinity Pl, West Palm Beach, FL. Our 13th floor rooftop restaurant and lounge feature panoramic views of Downtown and the ocean! Enjoy inspired dishes and handcraft cocktails that will deliver delectable flavors in every bite. Sign up for monthly emails to stay in the loop for what's happening at Canopy. For even more Treehouse, follow us on Facebook and Instagram.